Have you ever heard the expression, you are what you eat? Of course, you have. Although; it's probably one of those things we hear but don't really pay attention to, it turns out it is actually true. That's why in the never-ending search for a healthier/cleaner lifestyle -fat-burning, metabolism-boosting smoothies to lose weight fast, are becoming more and more popular.
If you are here, then you are probably looking for new and yummy smoothie recipes that can help you in your efforts to a healthier version of you. Whether to shed weight or just put in the right nutrients in your body, smoothies are a great way to do so.
However, you must know, there are specific smoothie recipes put together to make you lose weight. That's why it is key to know exactly what to put in it and what each ingredient can do for you.
How Smoothies Help You Lose Weight
You may be from the skeptical bunch who doubt the amazing powers that a smoothie can have and might be wondering if they can really help in your struggle to lose weight. So we are here to help you understand just how incredible smoothies are and what they can do four your overall health.
So you've decided to lose weight and heard smoothies are a great way to do so. Well, they are. Healthy eating is something of a delicate balance because you can't really always do it, so is basically something you need to permanently thrive on.
Here is where smoothies become relevant because instead of indulging in those delicious but harming fries, you can get the nutrients and vitamins your body needs in a few sips with the right smoothie recipe.
By selecting specific ingredients, smoothies can help burn fat, aid digestion, decrease inflammation and so much more. With a weight, loss smoothie be assured that you won't be reaching for something to eat an hour later. Instead, your body maintains your energy levels, you'll be able to keep up during workouts and make sure all the hard work pays off.
Best Metabolism Booster Ingredients To Add To Your Smoothie
If you wanna increase your weight loss, then you gotta raise your metabolism. Stop slowing your metabolic function with processed foods, sugars, and hydrogenated oils.
Instead, think of organic fruits, vegetables nuts and seeds that combined unclog our metabolism and give the nutrients our bodies need and crave.
If you are not sure what ingredients to put in your smoothie to help you boost your metabolism, no worries. Check out the list below.
Burning Fat And Boosting The Metabolism Foods You Need To Know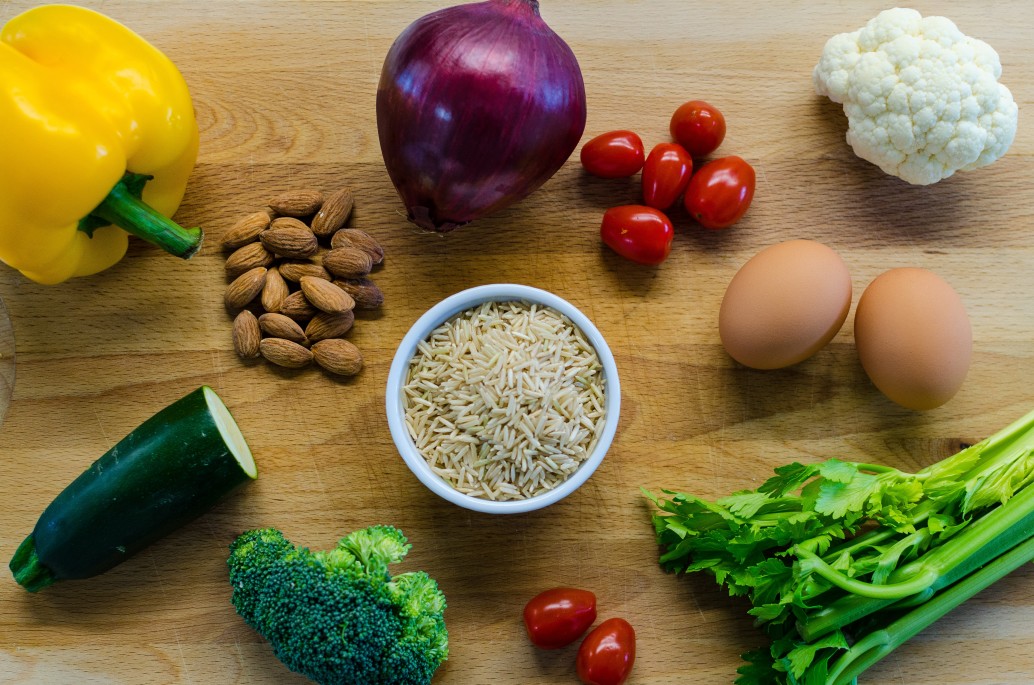 When you're trying to lose weight, gain muscle, or just improve your performance -then your body needs quality calories; these act as the fuel to keep up with daily activities.
There are numerous foods you may not be aware of that are fantastic to burning fat and give your metabolism the needed boost. Check out the following list below and learn what foods are ideal to do so.
Flaxseed: High in omega-3 fatty acids.
Dark chocolate: 70%+ cacao content is the important part; cacao contains high concentrations of polyphenols that push the body to burn fat.
Avocado: Healthy fats, fiber, and vitamins, particularly B6 which counteracts cortisol, a stress hormone that contributes to weight gain via belly fat stores.
Celery: Very high fiber, uses more energy to digest than it provides (i.e. negative calories).
Coconut oil and olive oil: Healthy fats that help you feel satisfied when they are consumed; coconut oil is easily digested for quick energy.
Grapes: High water and fiber content.
Whole grains: Like oats and brown rice; high fiber; slow-burning to keep you fuller, for longer and fuel the body.
Pears and apples: High in fiber plus contains pectin; helps keep you fuller for longer and naturally sweet.
Spinach + other leafy greens: Chock full of vitamins and minerals and fiber.
Grapes: High water and fiber content.
Nuts: Whole, preferably raw and unblanched (almonds, walnuts, pecans); good fats and protein; almonds contain L-arginine (an amino acid) that when used pre-workout can help the body burn more fat.
Eggs: High in protein which helps boost metabolism; the body digests the protein and uses the fat and calories for fuel.
Grapefruit: High in phytochemicals that stimulate the production of the hormone adiponectin which helps the body break down fat.
Berries: Low in sugar but still sweet, high in fiber, high in antioxidants; helps burn fat; can help to improve blood flow.
Apple cider vinegar: The acetic acid in ACV helps with blood sugar levels.
Build Muscle Means You Are Going To Burn Fat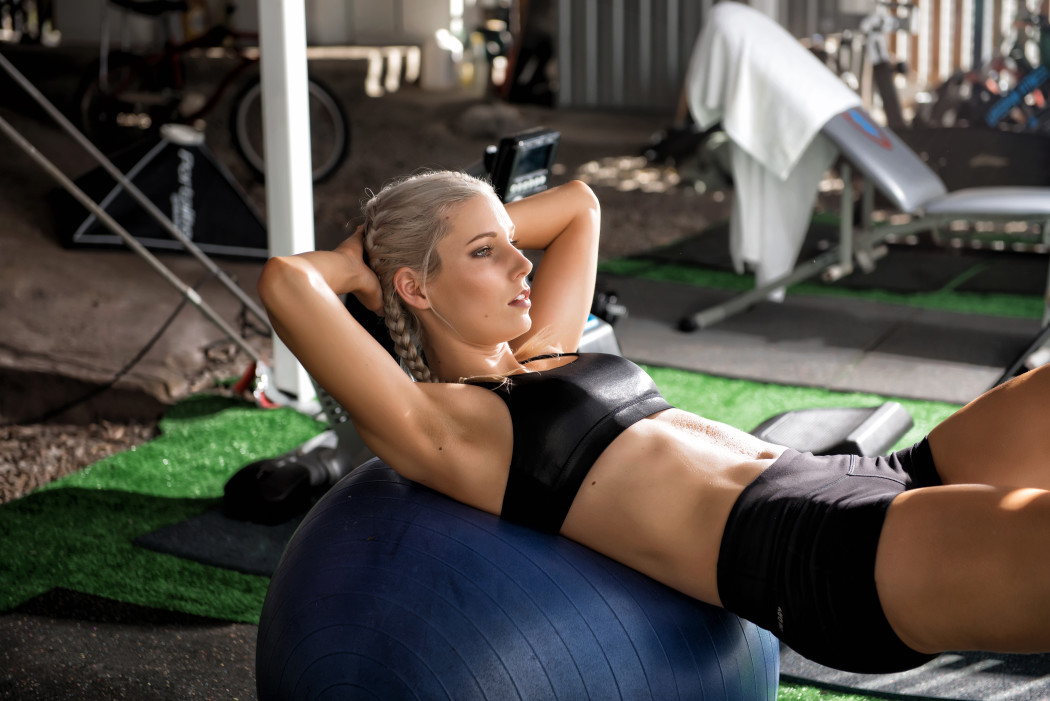 Eating healthy goes hand in hand with a regular exercise routine. Nothing is more powerful to boost your metabolism than exercising and building up muscle.
As you exercise you build muscle and as you build more muscle it means more fat-burning. Experts say when you increase your muscle mass, you boost your resting metabolism; and that makes your body burn more calories. In the end, resulting in weight loss and a more healthier version of you.
Some ideas include using hand weights to do bicep curls, using weight machines at a gym, even doing specific calisthenics like push-ups and abdominal crunches. Just keep in mind, if you're building strength, you are losing weight.
Start Early! Metabolism Boosting Breakfast Smoothies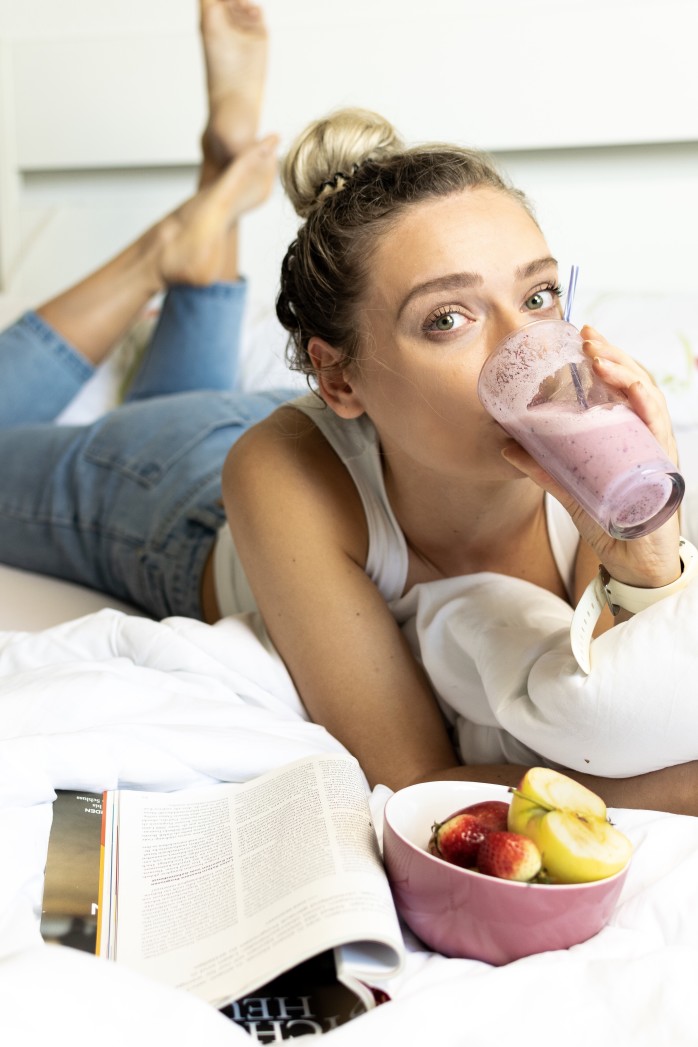 Smoothies are great at any time, but when you have them first thing in the morning, the right blend will have you feeling like you can conquer anything and everything.
A breakfast smoothie to boost your metabolism is always a great idea, these are put together to give you a great kick-start from the very beginning. They will keep you satisfied throughout the morning and you'll have the energy you didn't know you have to keep up with the demands of daily activities.
EASY METABOLISM BOOSTER BREAKFAST SMOOTHIE
Check out this next recipe, packed with vitamins, made with healthy superfood protein and fruit. Believe it or not, this slimming drink will help you speed up your metabolism, reduce nausea and aid digestion!
You can look at our other Breakfast Smoothies here.
Can Detox Smoothies Speed Your Weight Loss Process?
Detox smoothies can really help you lose weight faster. Due to the specific ingredients in a detox smoothie, it is created to flatten your belly. These are perfect when you are feeling bloated and need a natural detox cleanse.
Check out below the next recipe and find out how each ingredient can help in your weight loss process.
If you are looking for losing a couple of pounds without starving yourself or trying weird tasting drinks, this delicious and energizing Lemon Detox Smoothie is just what you need.
Lemon. The lemon is a fantastic way to cleanse a few key organs. Lemons contain high amounts of citric acid- an ingredient that is particularly good at increasing bowel movements. Lemon's citric acid isn't the only thing that helps eliminate toxins quickly.
Kale. Kale contains fiber, antioxidants, calcium, vitamin K, and many others. It's also a good source of vitamin C and iron. One cup of raw kale contains even more vitamin C than an orange!
Banana. Banana is high in fiber, antioxidants and other nutrients. Since bananas are low in calories and high in fiber, they may aid in weight loss as well.
Almond Milk. Almond milk is completely plant-based, making it suitable for vegans and other people who avoid dairy products. It is also suitable for people who have a dairy allergy. It also contains Vitamin E-which is a powerful antioxidant that can reduce inflammation.
Protein powder. Using protein powder aids in weight loss and helps people tone their muscles. In smoothies, they give the feeling of fullness which tends to result in smaller portion sizes and less frequent snacking.
Water. We all know water helps you lose weight naturally.
The Best Green Smoothie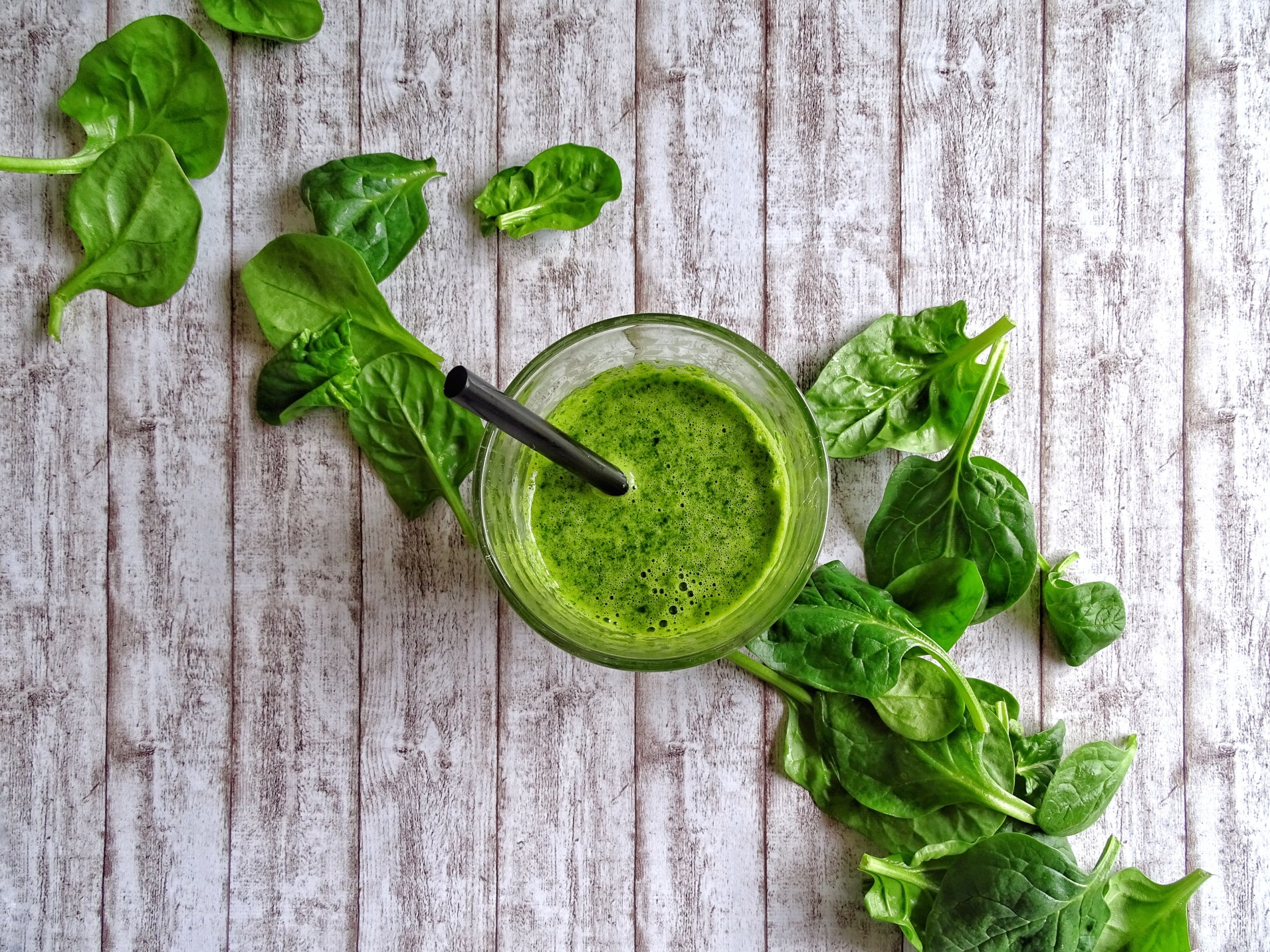 Check out our pick for the best green smoothie.
Our green slim-fit smoothie will help you folks who struggle with water retention thanks to the fennel which also boosts your metabolism, regulate your appetite.
Apple. These are low in calories and high in fiber, apples give you fewer calories in each crunchy bite. And that's good news if you're trying to lose weight.
Celery. It provides dietary fiber which boosts digestion and weight loss. Celery also contains lots of water and electrolytes, preventing dehydration, which also reduces bloating.
Parsley. Its chlorophyll content can aid weight loss. It also contains enzymes that improve digestion and play a role in losing weight.
Arugula. Arugula is a low-calorie vegetable – it only has about 25 calories/ 100 g. People who eat a lot of Arugulas are more likely to keep their weight in check and less likely to gain more.
Fennel Seeds. Fennel is a rich source of fiber, which helps you stay fuller for longer, further preventing you from cravings and overeating. This leads to lesser calorie consumption, resulting in weight loss.
Spinach. It's low-calorie, the high-nutrient combination makes it an excellent weight-loss food. It boasts an impressive array of vitamins and minerals, including folate, riboflavin, vitamin B6 and magnesium.
Lemon. Research has shown that polyphenol antioxidants found in lemons significantly reduce weight gain in mice that are overfed in order to induce obesity.
Ginger. Ginger has many benefits including boosting your immune system; and because of its ability to suppress appetite, ginger is believed to help promote weight loss.
You can look at our other Green Smoothies here.
Best Smoothies To Help You Lose Weight
1. PEANUT BUTTER AND YOGURT WEIGHT LOSS SMOOTHIE
This awesome Peanut Butter and Yogurt weight Loss Smoothie is going to help you lose weight, easy, fast and deliciously!
2. WEIGHT LOSS SMOOTHIE WITH KALE AND PINEAPPLE
This weight loss smoothie with kale and pineapple is not only yummy but works wonders on your body.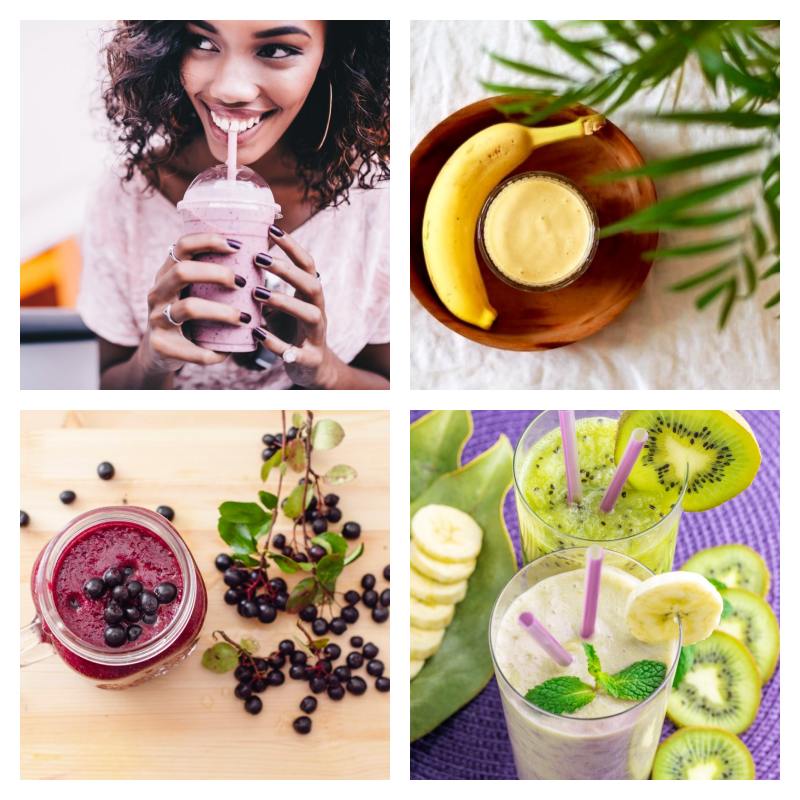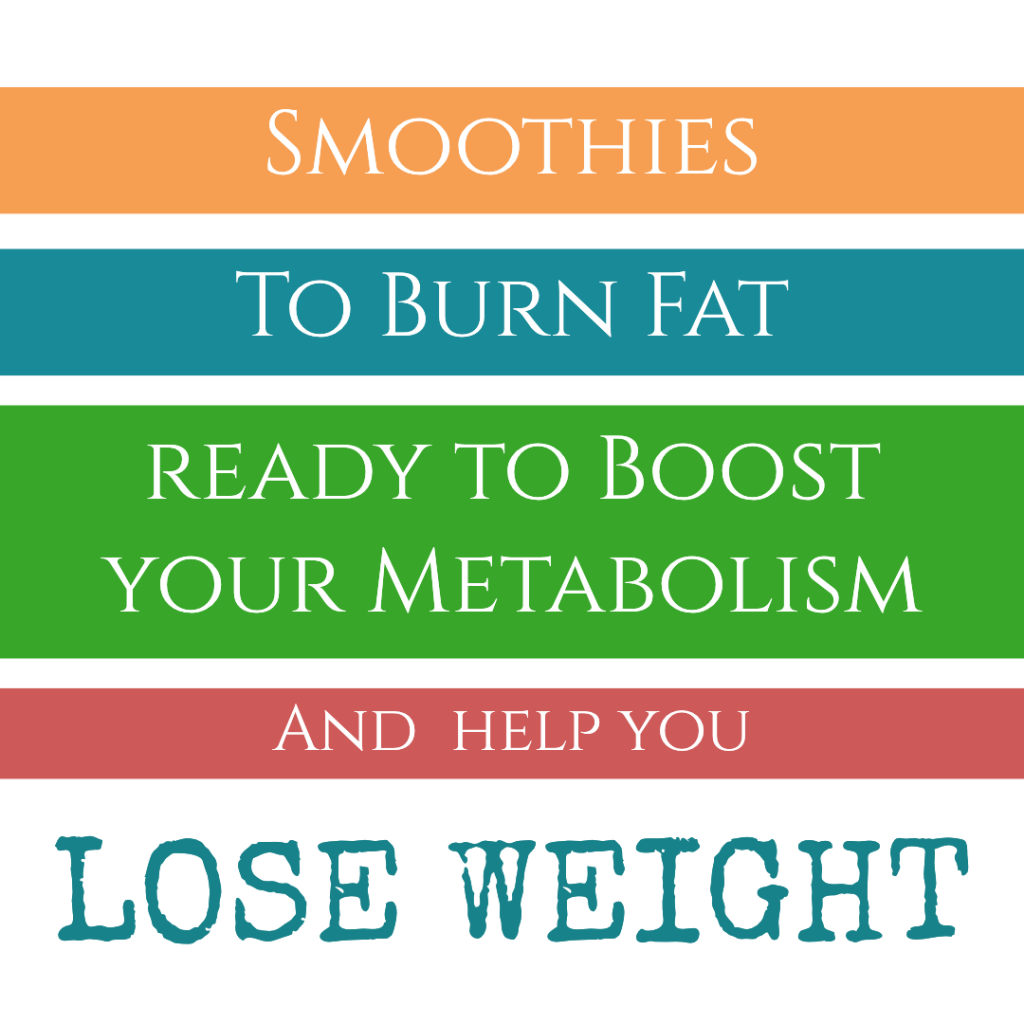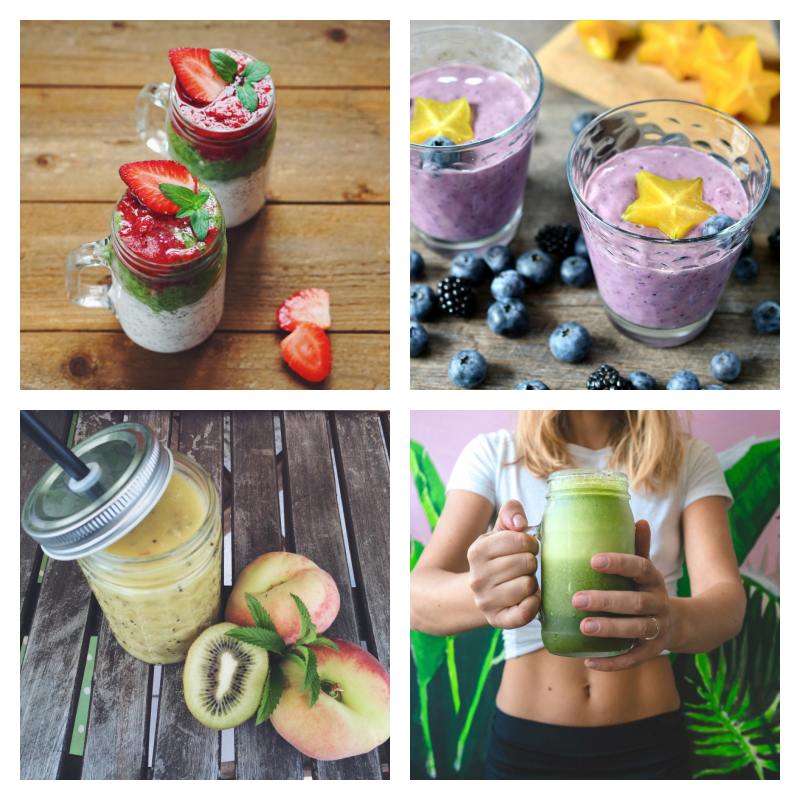 Best Metabolism Boosting Smoothing
1. DELICIOUS METABOLISM BOOSTER SMOOTHIE
This Delicious Metabolism Booster Smoothie is very easy, fast and delicious.
2. METABOLISM BOOSTING GRAPEFRUIT SMOOTHIE
Check out this metabolism-boosting grapefruit smoothie!
Best Fat Burning Smoothies
One of the easiest and gratifying smoothies I love to make is this fat burning smoothie, that has helped me boost my metabolism.
This Belly Fat blaster smoothie is one of my absolute smoothies, not only keeps me full, it helps lose weight and keeps my belly flat.
Furthermore, sign up for our Allsmoothies Newsletter and automatically receive our latest & greatest delivered right to your inbox! Follow Allsmoothies on Facebook, Twitter, Pinterest and Instagram for all of the newest articles, recipes and meal plans!
We love to hear from you so if you make an Allsmoothies recipe make sure you take a picture and share it on Instagram with @ketosidedishes.